BCAA aminokiseline - sve što trebate znati i kako ih konzumirati
BCAA (branched-chain amino acids ili aminokiseline razgranatog lanca) su trio fantasticus kojeg čine aminokiseline leucin, izoleucin i valin. Sve tri su esencijalne aminokiseline, što znači da ih tijelo ne može samo sintetizirati iz ostalih aminokiselina, nego ih nužno mora unijeti hranom ili suplementacijom.
BCAA čine 40% dnevne potrebe od ukupno 9 esencijalnih aminokiselina (ostale su: fenilalanin, treonin, triptofan, metionin, lizin i histidin). Osim toga, čine cca 35% mišićnog tkiva.
U hrani ih, naravno, nalazimo u namirnicama bogatim proteinima, a najviše u piletini, govedini, lososu, jajima,... Također ih nalazimo u proteinima sirutke (whey).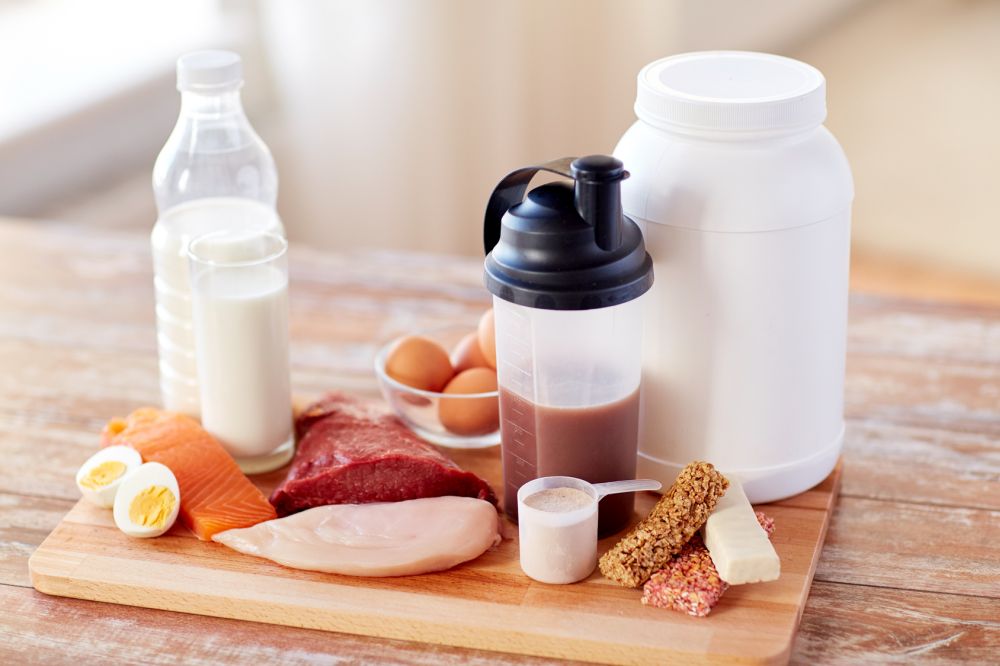 Važnost suplementacije BCAA
Što se suplementacije tiče, ona je od posebne važnosti za sportaše jer slobodna forma BCAA mimoilazi jetru i crijevo te direktno ulazi u krvotok. To je razlog zbog kojega su osobe sa oštećenjima jetre kada su unosile suplementacijske BCAA uspijevale zadržati mišićnu masu.
BCAA su u suplementarnom obliku došle na tržište prije nekih razvikanijih suplemenata, kao što je kreatin i prilično dugo im se nije pridavala važnost kakvu zbog svojih kvaliteta zaslužuju. Tek im se u novije vrijeme posvećuje više istraživanja, čiji rezultati otkrivaju da su BCAA puno više od običnih gradivnih elemenata proteina.
Kad obično govorimo o proteinima, primarno mislimo na njihovu gradivnu, a ne na energetsku ulogu. Međutim, kod BCAA, njihova energetska uloga je nezaobilazna. Za razliku od ostalih aminokiselina, BCAA se metaboliziraju unutar mišića, omogućujući mišiću da ih za vrijeme treninga koristi kao energiju u obliku ATP. Tu postoji i bonus efekt, jer, ne samo da se BCAA mogu iskoristiti kao energija, već pospješuju oksidaciju (razgradnju) masti kod sportaša čije su glikogenske rezerve ispražnjene.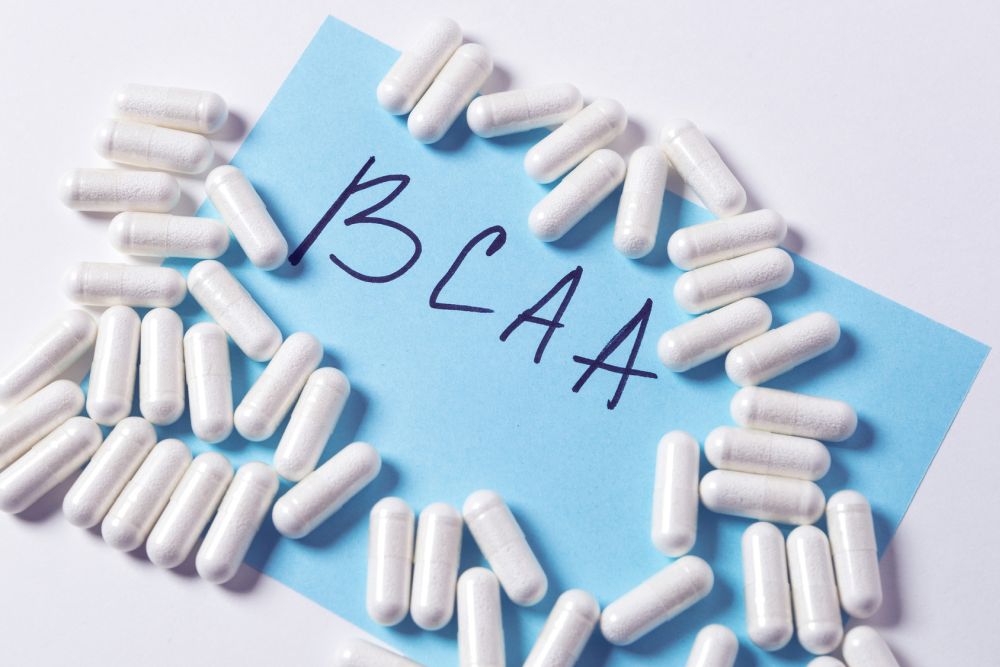 Djelovanje BCAA
Još jedan način na koji BCAA omogućuju sportašu da trenira dulje i intenzivnije je njihov efekt na glikogenske rezerve. Pokazalo se da BCAA "čuvaju" glikogen i smanjuju njegovu potrošnju do 25%. Na taj način je omogućen i brži oporavak nakon treninga.
Sljedeći koristan efekt koji BCAA imaju je onaj na anaboličke hormone: testosteron, inzulin i hormon rasta. Normalno se testosteron pod utjecajem intenzivnog treninga povisi, ali nakon treninga slijedi pad. Međutim, ustanovljeno je da njegova razina ostaje povećana i do nekoliko sati nakon treninga ako je sportaš prije treninga unio BCAA.
Osim toga, BCAA popravljaju omjer testosteron:kortizol te i na taj način doprinose anaboličkom okruženju. Leucin je pokazao potencijal za podizanje inzulinske osjetljivosti, što vodi u smjeru lakšeg rješavanja masnog tkiva, većeg mišićnog rasta i obrane od dijabetesa.
Najnovija istraživanja otkrivaju onu apstraktnu, Sci-Fi, odnosno long-distance aktivnost BCAA i njene koristi. Otkriveno je da BCAA (osobito leucin), ima ulogu signalne molekule koja tijelu šalje poruku: "Gradi mišić!" i to radi preko specifičnog mehanizma.
Naime, unutar stanice se nalazi proteinska molekula mTOR (mammalian target of rapamycin ili mechanistic target of rapamycin). Za leucin je dokazano da djeluje kao trigger na njezinu frakciju mTORC1, što aktivira komplicirani metabolički put koji kao rezultat ima aktivaciju sinteze proteina (=novo mišićno tkivo). Naravno, sve skupa funkcionira ako je prisutna i fizička aktivnost, to valjda ne treba posebno napominjati.
Leucin, ako je unesen nakon treninga adekvatnog intenziteta, može povećati sintezu proteina i do 145%. Sinteza proteina je nakon 35. godine oslabljena. Zato je u starijoj dobi leucin važna karika u postizanju povoljnog okruženja za mišićni rast (odnosno, u ovom slučaju održavanja i očuvanja postojećeg mišićnog tkiva).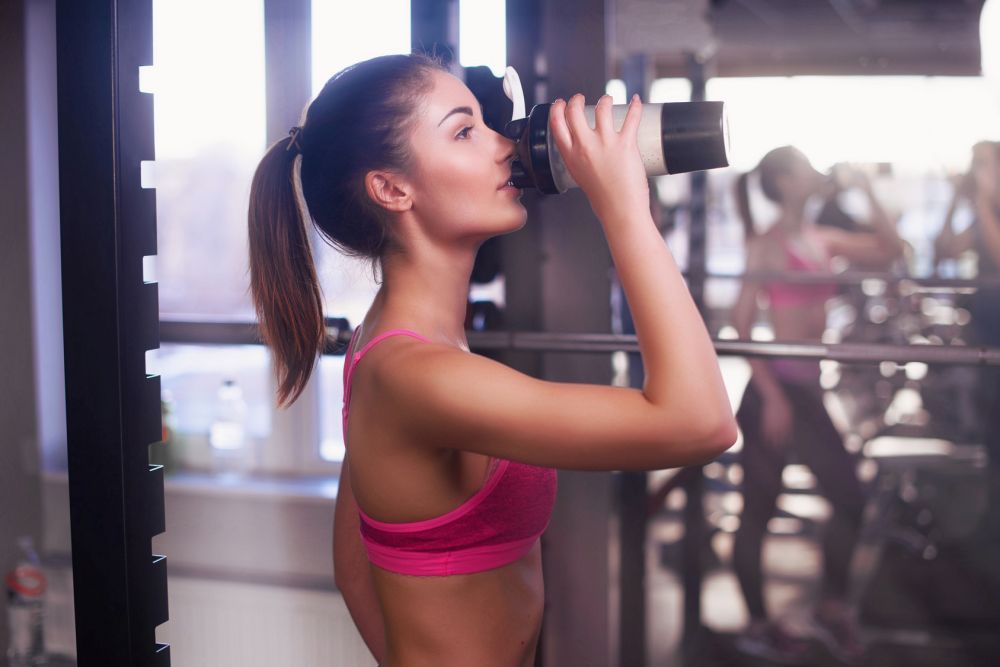 BCAA i trening izdržljivosti
Svoje mjesto BCAA nalazi i u treningu izdržljivosti. Postoje dva mehanizma kojima BCAA poboljšavaju izdržljivost. Prvo, BCAA mogu služiti kao energija i tako omogućiti dulje trajanje ATP za vrijeme treninga koji iscrpljuje glikogenske rezerve. Isto tako, BCAA stavljaju masti tijelu na raspolaganje u energetske svrhe. Drugo, BCAA sprječavaju zamor CNS-a inhibirajući ulaz triptofana u mozak. Triptofan sudjeluje u proizvodnji serotonina u mozgu, koji povećava zamor.
Također, BCAA reduciraju DOMS te na taj način omogućuju veću frekvenciju treninga i intenzivnije treninge. Taj efekt ostvaruju bez obzira da li je osoba utrenirana ili nije. U jednoj studiji je grupa koja je uzimala BCAA imala subjektivno znatno smanjenu bolnost mišića nakon intenzivnog treninga te je imala niže vrijednosti markera upale. Isto tako, BCAA grupa je ostvarila oporavak u maksimalnoj snazi u kraćem vremenu nego placebo skupina. To govori u prilog pojačanoj sintezi proteina da bi se brže povratila funkcija.
Više-manje sve koristi BCAA su vezane uz leucin. Stoga je logično pitanje zašto bismo suplementirali sa sve tri BCAA, kad je leucin glavni nosioc njihovih pozitivnih osobina? Odgovor je zato što se, ako uzmemo sam leucin, mogu sniziti koncentracije ostalih dviju aminokiselina. A pokazano je da se najbolji rezultati u proteinskoj sintezi postižu kada je omjer leucin:izoleucin:valin=2:1:1. Osim toga, izoleucin popravlja toleranciju na glukozu.
Još jednu stvar je bitno imati na pameti: iako BCAA signaliziraju mišićni rast, potrebno je imati kompletan spektar aminokiselina kao supstrat da bi se sinteza proteina u mišiću stvarno i dogodila.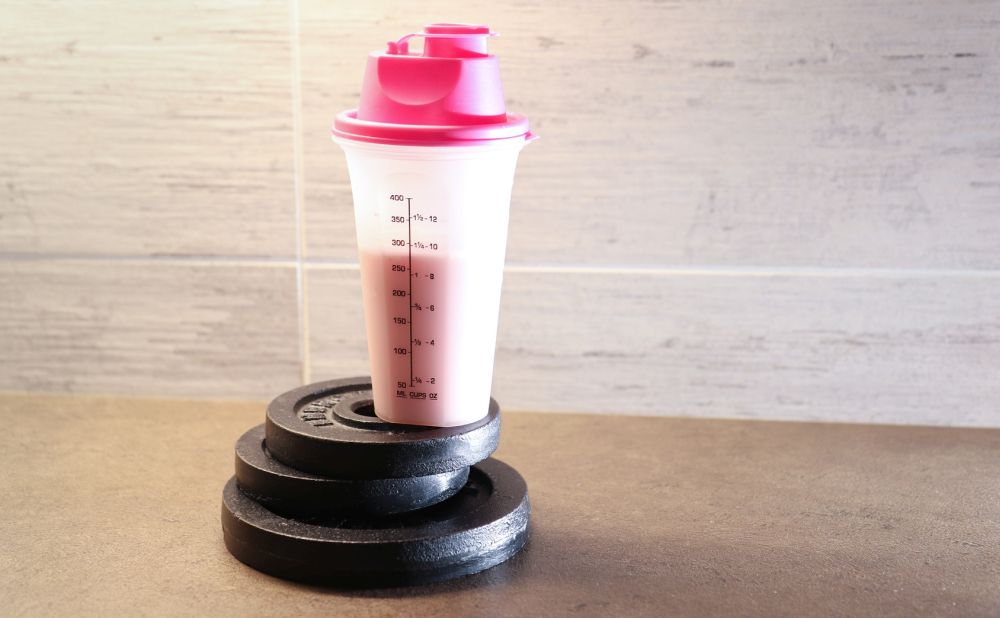 Doziranje
BCAA se uzimaju prije, za vrijeme i nakon treninga. Okvirna preporuka je 3-5g prije, za vrijeme i nakon treninga. Ponegdje ćemo naići i na preporuku sa višestruko većim vrijednostima.
Za sportaše koji se bave vrlo intenzivnim treningom, doza se može izračunati po sljedećoj formuli: (ukupna tjelesna masa u kg) - (masa masnog tkiva u kg) X 0,44=broj grama BCAA na dan.