OSNOVE SUPLEMENTACIJE
Prije nego što se "zakuha" i uđemo detalje oko suplementiranja, možda malo dosadno ali je i neophodno napomenuti koje predradnje su nužne prije odluke o izboru suplemenata koji nam odgovaraju.
U prvom redu - težinski trening treba biti osnova cijele priče, i to ne manje od tri puta sedmično.
Ishrana bazirana na bar tri ozbiljna obroka u danu. Fokus na proteine i zdrave masti, ugljikohidrate nižeg glikemijskog indexa (integralna riža i tjestenina, zobene) konzumirati do sat vremena prije treninga.
Još jedna, najbitnija stvar, koju mnogi fizički neaktivni ljudi preskaču a vezana je za ishranu jeste, njegovo veličanstvo - DORUČAK!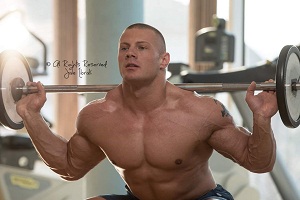 Doručku ćemo posvetiti jedan poseban post, i to je najmanje koliko mu se možemo odužiti za sve blagodati koje nam pruža, a sada ćemo samo imenovati njegovu idealnu formu: cijela jaja (3-5 kom), povrće (brokule ili karfiol), te manja teleća šnicla (100g) ako smo na masi, a u fazi definicije može šaka oraha. Da li je bolja navdena opcija sa jajima ili preporuka mnogih fitnes trenera - zobene sa whey proteinom - ćemo definisati u nekom od narednih blogova.
Jednom rečenicom da se dotaknemo i akrivnog odmora - sna. Potrebno je od 7 do 9 sati tokom noći za dobre rezultate u teretani.
Ako ste izdržali i ostali s nama nakon ovog uvodnog dijela, čestitamo, prelazimo na temu iz naslova, suplementacija.
Bez obzira bili na masi ili, laički rečeno "želimo da se malo zategnemo i skinemo 2-3 kg" whey protein još uvijek drži prvo mjesto na polju suplemenata.
Biloški najvrijedniji protein, koncentrat/izolat/hidroizolat proteina surutke ima najkompletniji aminokiselinski sastav, te se, među svim proteinima, najbrže apsorbuje i NEZAMJENJIV je obrok nakon treninga! U zavisnosti od intenziteta treninga i tjelesne težine, unos oscilira od 30 do 50g.
Može li se whey koristiti sam? Može, ali neće se sav apsorbovati u ciljani mišić. Kako niko od nas nema novca na bacanje, ne želimo da tijelo nakon napornog treninga koristi whey (koji treba da nam obnovi mišićna vlakna pokidana brutalnim treningom) za dopunu energije, nego ćemo u tu svrhu dodati ugljikohidrate visokog GI a jedna od najboljih opcija jeste DEXTROZA.
Dextroza je prosti šećer koji ima funkciju da podigne insulin nakon treninga, dopuni zalihe glikogena i brže transportuje whey protein u ciljani mišić. Količina dextroze koja je potrebna da odradi ranije navedene asistencije whey proteinu oscilira od 30-70 grama.
To bi bila osnova i neophodan dio suplementacije svakog vježbača, bez obrzira na cilljeve i ambicije.
Ukoliko želite prvi level treninga i izgleda, male korekcije na tijelu, za Vas se priča završava na ovom dijelu teksta i možete ustati s kreveta i trkom u teretanu.
Nastavljamo za one koje žele malo više (iako bi nam mnogi fitnes treneri zamjerili što naredna dva suplementa nismo ubacili u osnovu), a to VIŠE se zove KREATIN MONOHIDRAT i najzastupljenija aminokiselina u mišićnom tkivu - L-GLUTAMIN.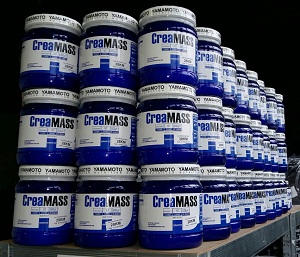 Prvi, KREATIN, većini nas je dobro poznat suplement. Jednostavno, nema pojedinca koji je konzumirao kreatin a nije osjetio njegovo djelovanje već u prvih 15-20 dana. Nevjerovatan skok snage pri statičnim vježbama, rast čiste mišićne mase 3-5kg, duži i kvalitetniji trening samo su neki od benefita koje nudi kreatin monohidrat (najpopularnija forma kreatina, a ima ih još nekoliko). Miješa se s vodom a faza punjenja mu traje 5-7 dana po 20 grama (4 puta po 5 grama u toku dana), nakon toga konzumiramo 5-10 grama u zavisnosti od tjelesne težine i intenziteta treninga.
Zatim L-GLUTAMIN ili samo GLUTAMIN, u praktičnom smislu je nezaobilazan suplement za oporavak mišića nakon težinskog treninga. Možda ovo "oporavak mišića" početnicima zvuči previše mlako da bi shvatili ozbiljnost suplementiranja glutaminom, pa ćemo približiti malo šta znači oporavak.
Najkraće rečeno, mišići ne rastu ni na grani a ni na treningu! Oni rastu u periodu odmora. Analogija, što ih prije odmorimo, prije ih možemo ponovo trenirati. U tom smislu, više treninga je više mišića. Shodno tome, glutamin tim putem daje više mišića. Osim toga, služi za smenjenje stresa, zacjeljivanje rana i regeneraciju crijeva. Tijelo ga može proizvesti u nekoj mjeri ali ta mjera je dovoljna za "civile" (termin koji bodibilderi koriste za fizički neaktivne ljude), međutim, pravim Spartancima prilikom brutalnih treninga više nego potrebna je suplementacija ovom jako bitnom, možda i najpopularnijom aminokiselinom.
Za kraj da se dotaknemo onog najvažnijeg a ujedno i najdosadnijeg dijela, istog onog što nam redovno govore doktori i osvješteniji roditelji, a to su multivitamini i omega 3 (riblje ulje).
Dakle, esencija zdravlja i održavanja metabilizma se skriva u ova dva suplemeta. Isti se savjetuju i neaktivnim kao i fizički aktivnim osobama. Ovi potonji trebaju unositi duple količine od fizički neaktivnih ljudi.
Brz tempo života, periodični ili permanentni fast food obroci iziskuju to da se multivitamini i omega 3 nužno moraju nadopunjavati iz suplementacije.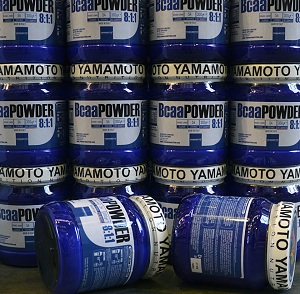 Ovim tekstom nismo tretirali BCAA aminokiseline, što ne znači da ih ne trebamo tokom i nakon treninga. Kako bismo izbjegli prevelike troškove, imamo opciju da BCAA i GLUTAMIN unesemo u jednom suplementu, pa ćemo na taj način jednim udarcem riješiti dva problema.
Do idućeg čitanja... TRENIRAJ, JEDI, SPAVAJ i NE KLONI!!!